Toriki – Best Chicken Yakitori in Tokyo
I have always been a huge fan of watching my fellow native New Yorker Anthony Bourdain on "No Reservations" from the Travel Channel. I think he is one of the few experts out there who is outgoing and not afraid to tell you how it is. He is always on the hunt for the best places to visit when traveling to new countries. He likes to go where the locals live and avoid the touristy scene Anthony does a great job pointing out these authentic places that serve great food. I think the best part of traveling is eating and trying out the best foods from each culture. This was my second time to Japan and I came with an appetite. My taste buds were excited for this trip because I needed to satisfy my desire for awesome Japanese food one more time.
Toriki is a special family-owned restaurant. A lovely lady greeted us and she even pointed out what Anthony Bourdain ordered when he visited. We sat by a wonderful family who made the whole experience even better. They wanted to know all about us and they were very excited to hear that we just hiked Mt. Fuji where I proposed to Shauna. Satoshi, the father, bought me a drink, which was very similar to vodka and lemon juice. It was a really nice gesture. This is the reason why I love to travel and meet new people.
We ordered chicken soup, yakitori, chicken thigh, chicken sashimi, and grilled chicken skin. The chef is the main part of the show. His energy filled the room with positive vibes and he reminded me of an entertainer/comedian with his upbeat attitude.
Everything was very tasty and lived up to the hype. I have to say that my favorite dish was the chicken sashimi (todiwasa). It's made of boiled but rare and lightly seared pieces of chicken soaked in a bowl of soy sauce, wasabi and a splash of vinegar. This was very unique and it very delightful. People back home would definitely freak out if this were presented to them. The next time you're in Tokyo and want to try a different spin on chicken and eat at one of the best places for yakitori visit Toriki.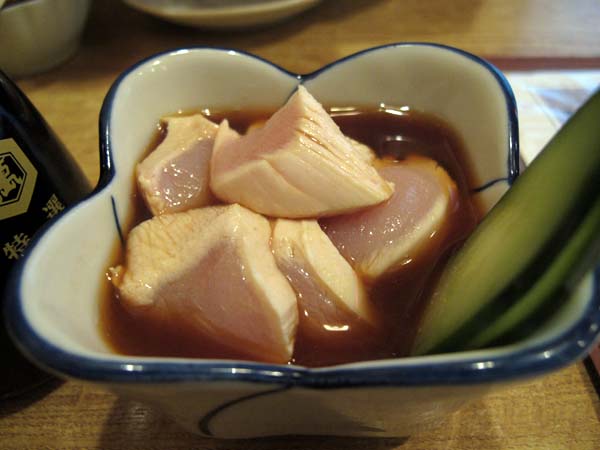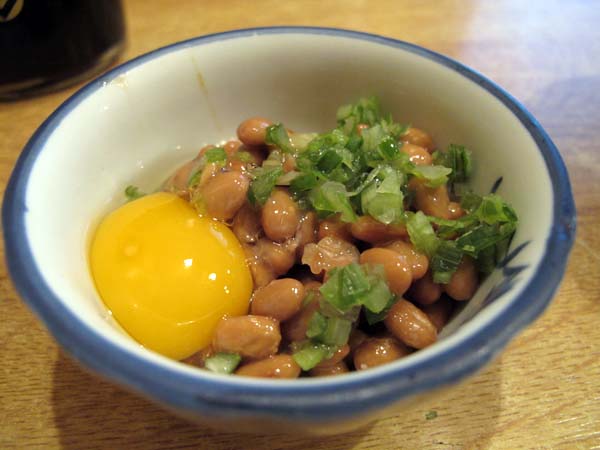 How to get there: Take the JR Yamanote Line, which stops at Gotanda station. Then transfer to the Tokyu Ikegami Line. Stop at Hatanodai station. Exit to the right and walk straight down a small alley. Toriki is less than five minutes from the station on the left. If you get lost, ask anyone for help and people will show you the locals' favorite spot. (We got useful information from http://ernskie.com/?p=102328397)